Asagi
is the sister chosen by
Aoi
when
Maria
asked her to choose a capable sister to help herself and Aoi fight and take the Witchblade from
Masane
.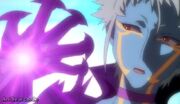 She is also equipped with the dual Cloneblade.She acts calmly but without any interest in her role, a behavior reflected in her physical appearance as well, often questioning for what or who Maria is acting, and what she really wants, which often earns a scolding from Aoi. For this very reason, Maria kills her by impaling her. Asagi is the only Cloneblade in the entire anime that doesn't fight (she does fight some exCons, but this isn't shown).
Transformation
Edit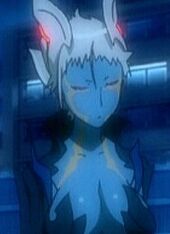 Her cloneblade armor is black and blue.
Ad blocker interference detected!
Wikia is a free-to-use site that makes money from advertising. We have a modified experience for viewers using ad blockers

Wikia is not accessible if you've made further modifications. Remove the custom ad blocker rule(s) and the page will load as expected.