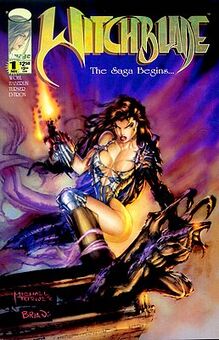 The Witchblade Comic Series launched November 1995, after premiering the main character, Sara Pezzini, in "Cyblade/Shi: The Battle for Independents".
The original series concluded with issue #185, published November 25, 2015.
Story Line
Edit
Please create an account to start editing in the witchblade wiki.
Ad blocker interference detected!
Wikia is a free-to-use site that makes money from advertising. We have a modified experience for viewers using ad blockers

Wikia is not accessible if you've made further modifications. Remove the custom ad blocker rule(s) and the page will load as expected.